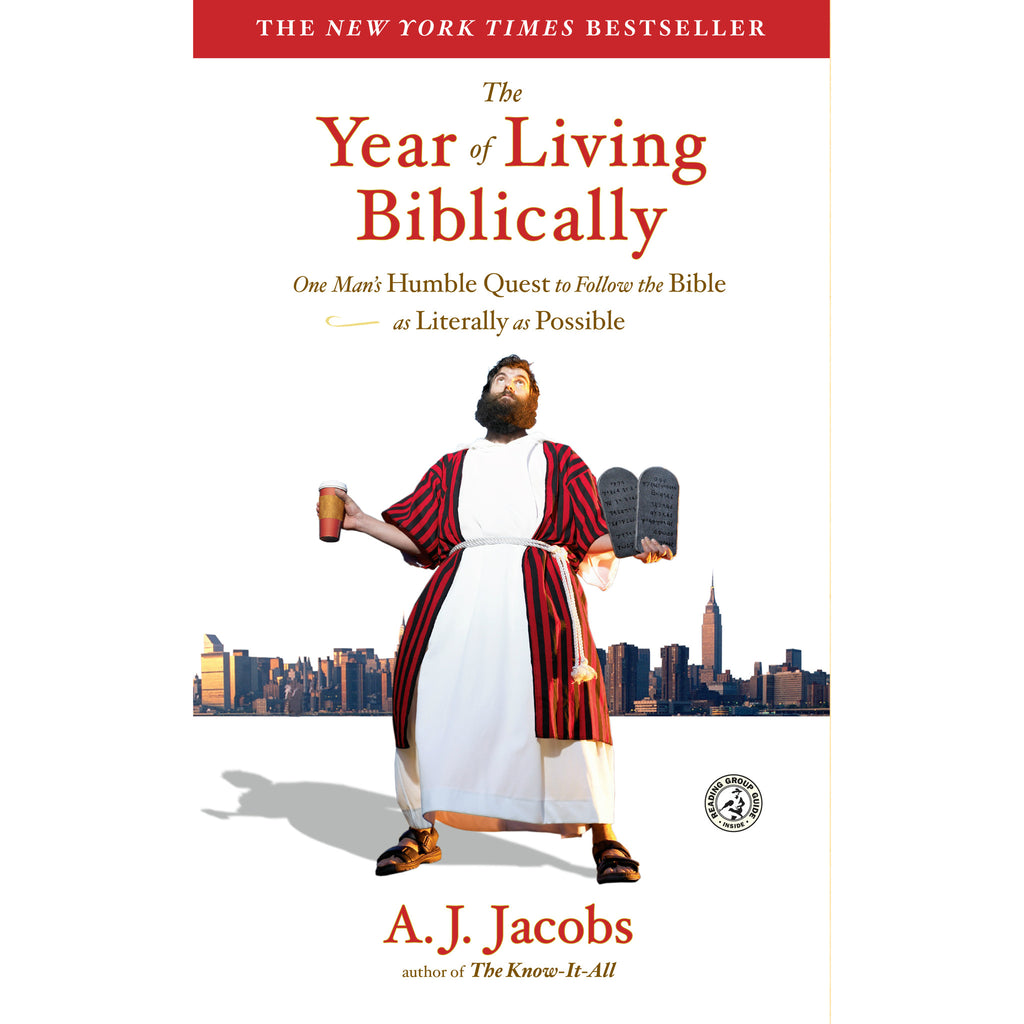 The Year of Living Biblically: One Man's Humble Quest to Follow the Bible as Literally as Possible by A.J. Jacobs
A.J. Jacobs chronicles his hilarious and thoughtful year spent obeying―as literally as possible―the tenets of the Bible.
Raised in a secular family but increasingly interested in the relevance of faith in our modern world, A.J. Jacobs decides to dive in headfirst and attempt to obey the Bible as literally as possible for one full year. He vows to follow the Ten Commandments. To be fruitful and multiply. To love his neighbor. But also to obey the hundreds of less publicized rules: to avoid wearing clothes made of mixed fibers; to play a ten-string harp; to stone adulterers.

The resulting spiritual journey is at once funny and profound, reverent and irreverent, personal and universal and will make you see history's most influential book with new eyes.
Details & Dimensions
Available for kindle, audible, and paperback from Amazon.
About the Artist
A.J. Jacobs is the author of four New York Times bestselling books: The Know It All (about his quest to read the Encyclopedia Britannica from A-ak to Zyweic); The Year of Living Biblically (about his attempt to follow every rule in the Bible); Drop Dead Healthy (about eating kale and such) and The Guinea Pig Diaries (about outsourcing his life and other stuff). He is also editor-at-large at Esquire magazine. A.J. is a member of the Reboot Network.
---
Share this Product
---
More from this collection