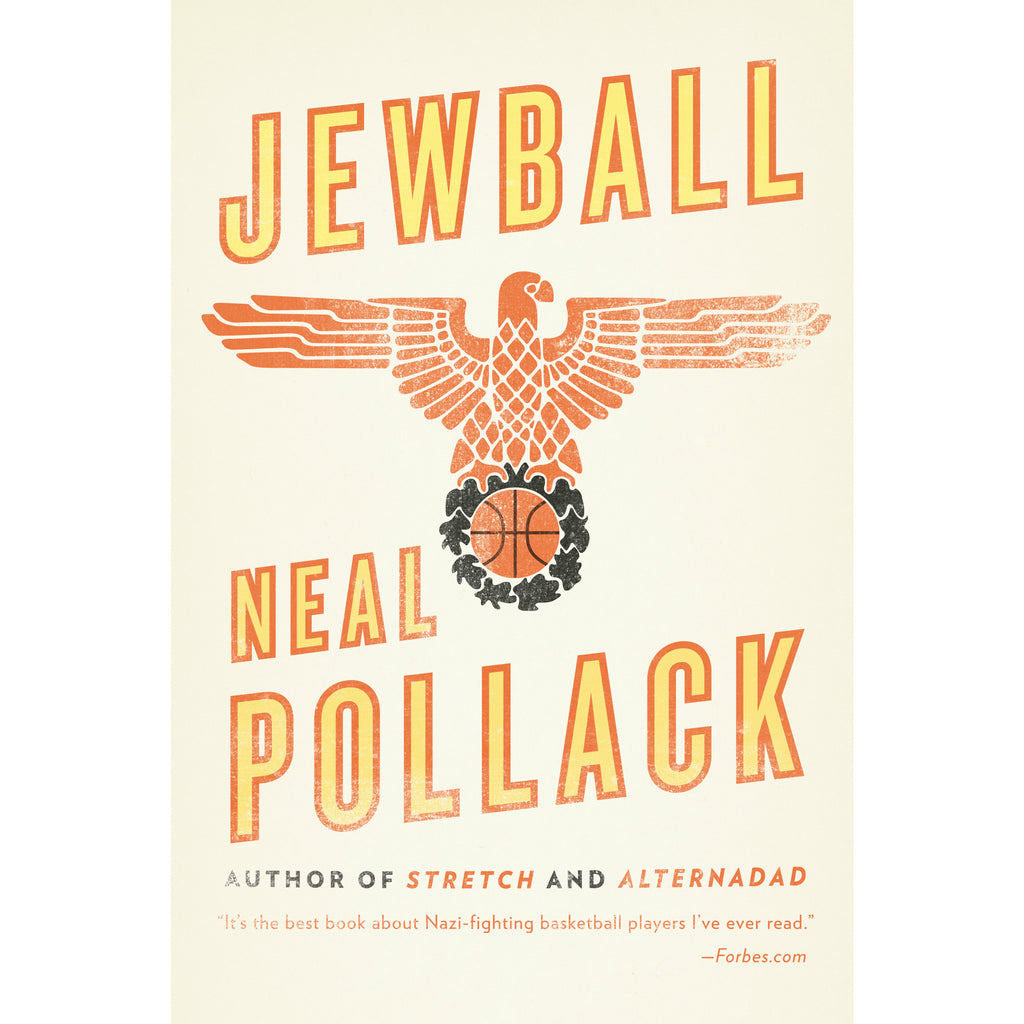 Jewball by Neal Pollack
Neal Pollack presents a funny, gritty historical noir about a tough Jew on the brink and about a great American game coming into its own.
1937. The gears of world war have begun to grind, but Inky Lautman, star point guard for the South Philadelphia Hebrew Association, America's greatest basketball team, is dealing with his own problems.
His coach has unwittingly incurred a massive gambling debt to the Bund, a group of American Nazis. His main basketball rival is self-righteously leading public protests against homegrown American fascism. And his girlfriend wants him to join a Jewish student organization that's all talk and no action. It's more than Inky can deliver. He just wants to play ball and occasionally beat people up for money.
When the Bund comes calling for what it's owed, Inky has to make a stand for his ragtag bunch of teammates and the coach that got them into this mess. With the Bund closing in, Inky's game isn't just basketball anymore. It becomes a battle that pits Jewish pride against Nazi fascism.
Details & Dimensions
Available for kindle and paperback from Amazon.
About the Artist
Neal Pollack is the author of the bestselling memoir, Alternadad, and several acclaimed books of satirical fiction, including The Neal Pollack Anthology of American Literature and Never Mind the Pollacks. He's written for Vanity Fair, GQ, The New York Times Magazine, The New York Times Book Review, and a bunch of other magazines, some no longer existent. Neal is a member of the Reboot Network.
---
Share this Product
---
More from this collection