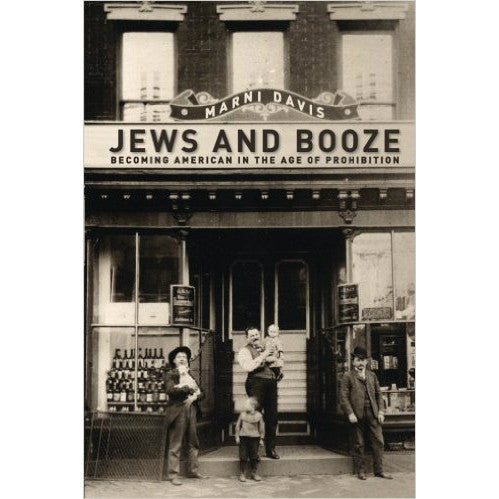 Jews and Booze: Becoming American in the Age of Prohibition by Marni Davis
Marni Davis examines American Jews' long and complicated relationship to alcohol during the years of national prohibition. 
From kosher wine to their ties to the liquor trade in Europe, Jews have a longstanding historical relationship with alcohol. But once prohibition hit America, American Jews were forced to choose between abandoning their historical connection to alcohol and remaining outside the American mainstream.
Bringing to bear an extensive range of archival materials, Marni Davis offers a novel perspective on a previously unstudied area of American Jewish economic activity and reveals that alcohol commerce played a crucial role in Jewish immigrant acculturation and the growth of Jewish communities in the United States. But prohibition's triumph cast a pall on American Jews' history in the alcohol trade, forcing them to revise, clarify, and defend their communal and civic identities, both to their fellow Americans and to themselves.    
Details & Dimensions
Available for kindle, paperback, and hardcover from Amazon.
About the Artist
Marni Davis is associate professor of history at Georgia State University in Atlanta. She is currently writing about immigrants and ethnic communities in the American South. Marni is a member of the Reboot Network.
---
Share this Product
---
More from this collection