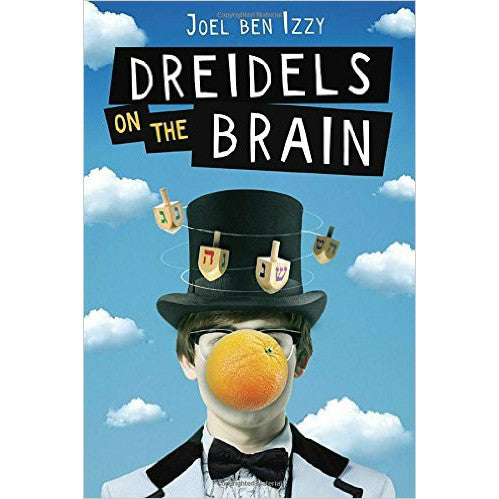 Dreidels on the Brain by Joel Ben Izzy
At last a great American Hanukkah story! This very funny, very touching novel of growing up Jewish has the makings of a holiday classic.

One lousy miracle.  Is that too much to ask?

Evidently so for Joel, as he tries to survive Hannukah, 1971 in the suburbs of the suburbs of Los Angeles (or, as he calls it, "The Land of Shriveled Dreams"). That's no small task when you're a "seriously funny-looking" twelve-year-old magician who dreams of being his own superhero: Normalman. And Joel's a long way from that as the only Jew at Bixby School, where his attempts to make himself disappear fail spectacularly. Home is no better, with a family that's not just mortifyingly embarrassing but flat-out broke. 

That's why Joel's betting everything on these eight nights, to see whether it's worth believing in God or miracles or anything at all. Armed with his favorite jokes, some choice Yiddish words, and a suitcase full of magic tricks, he's scrambling to come to terms with the world he lives in—from hospitals to Houdini to the Holocaust—before the last of the candles burns out.

No wonder his head is spinning: He's got dreidels on the brain. And little does he know that what's actually about to happen to him and his family this Hanukkah will be worse than he'd feared . . . And better than he could have imagined.
Details & Dimensions
Available for kindle and hardcover from Amazon
---
Share this Product
---
More from this collection