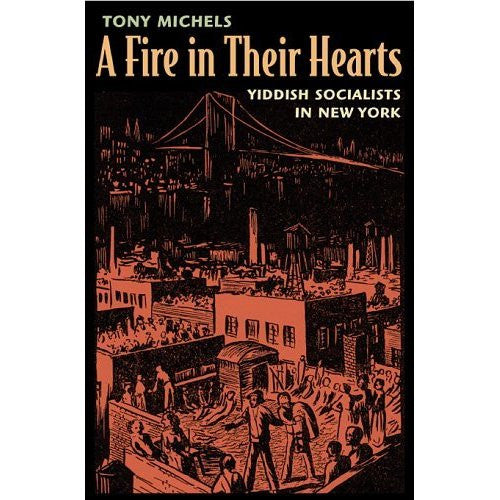 A Fire in Their Hearts: Yiddish Socialists in New York by Tony Michels
Tony Michels explores the defining role of the Yiddish socialist movement in NY and the American Jewish experience.
Arguing against the view that socialism and Yiddish culture arrived as Old World holdovers, Michels demonstrates that they arose in New York in response to local conditions and thrived not despite Americanization, but because of it. And the influence of the movement swirled far beyond the Lower East Side, to a transnational culture in which individuals, ideas, and institutions crossed the Atlantic. New York Jews, in the beginning, exported Yiddish socialism to Russia, not the other way around.
The Yiddish socialist movement shaped Jewish communities across the United States well into the twentieth century and left an important political legacy that extends to the rise of neoconservatism. A story of hopeful successes and bitter disappointments, A Fire in Their Hearts brings to vivid life this formative period for American Jews and the American left.
Details & Dimensions
Available on kindle, paperback, and hardcover from Amazon.
About the Artist
Tony Michels is a professor of history at the University of Wisconsin, Madison. He's the author of A Fire in Their Hearts: Yiddish Socialists in New York (Harvard University Press) and Jewish Radicals: A Documentary History (NYU Press). He's passionate about lost causes. Tony serves as a faculty advisor for the Reboot Network. 
---
Share this Product
---
More from this collection