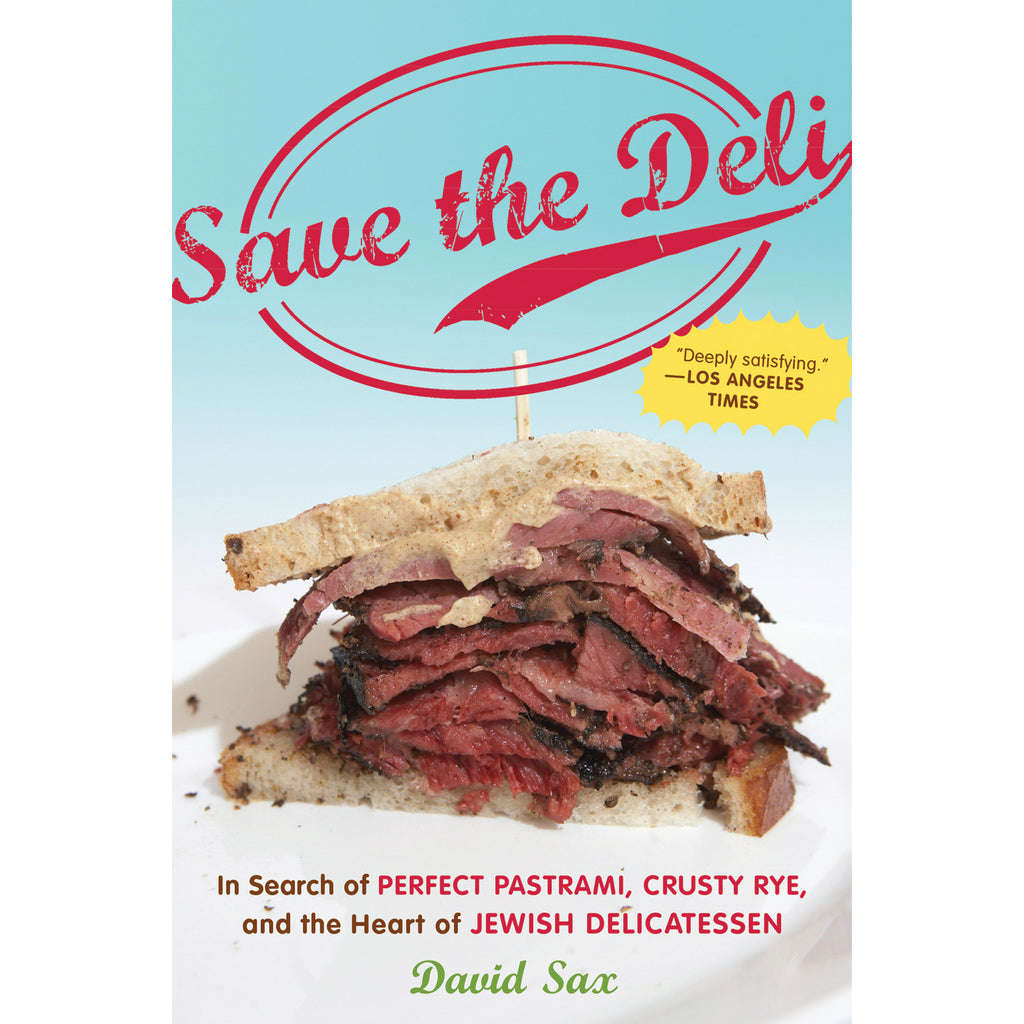 Save The Deli by David Sax
David Sax sets out on a mission to explore the story of the Jewish deli and diaspora--and whether there is any hope to SAVE THE DELI.
As a journalist and life-long deli obsessive, David Sax was understandably alarmed by the state of Jewish delicatessen--a cuisine that once sat at the very center of Jewish life had become endangered by assimilation, homogenization, and health food trends. He watched one beloved deli after another shut down, one institution after another shutter only to be reopened as some bland chain-restaurant laying claim to the very culture it just paved over. And so David set out on a journey across the United States and around the world in search of authentic delicatessen. Was it still possible to Save the Deli?
Details & Dimensions
Available for kindle and paperback from Amazon.
About the Artist
David Sax is a freelance writer specializing in business and food. His work has appeared in the New York Times, Bloomberg Businessweek, Saveur, The Grid Toronto, and other publications. He is the author of Save the Deli: In Search of Perfect Pastrami, Crusty Rye, and the Heart of Jewish Delicatessen and The Tastemakers, a book exploring the business and culture of food trends. He has won a James Beard Award for writing and literature. David is a member of the Reboot Network.
---
Share this Product
---
More from this collection