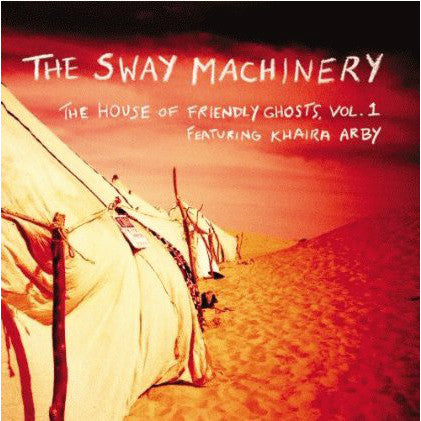 The Sway Machinery: The House of Friendly Ghosts Vol. 1

This record documents the Sway Machinery's remarkable journey to Mali and collaborations with the masters of Malian music.
In January 2010, the Sway Machinery traveled to one of the most remote music festivals in the world, the Festival in the Desert, in Mali. Chronicling the Sway Machinery's journey to the festival and subsequent collaboration with Malian singer Khaira Arby, the album explores the ideas of diaspora, pilgrimage and spirituality, and pulls together Arby's songs and singer Jeremiah Lockwood's compositions and field recordings captured along the way. Packaged in a hardcover 80-page book, featuring photos from Mali, essays on the project, and lyrics.
Details & Dimensions
Available for streaming, MP3 download, and CD from Amazon.
About the Artist
Jeremiah Lockwood leads the band The Sway Machinery, a world-traveling trance rock band with deep roots in Cantorial music and Blues. A native NY-er, Jeremiah recently relocated (along with wife and two sons) to the Bay Area to work on a PhD at Stanford, studying education and ethnomusicology. Jeremiah is a member of the Reboot Network.
---
Share this Product
---
More from this collection