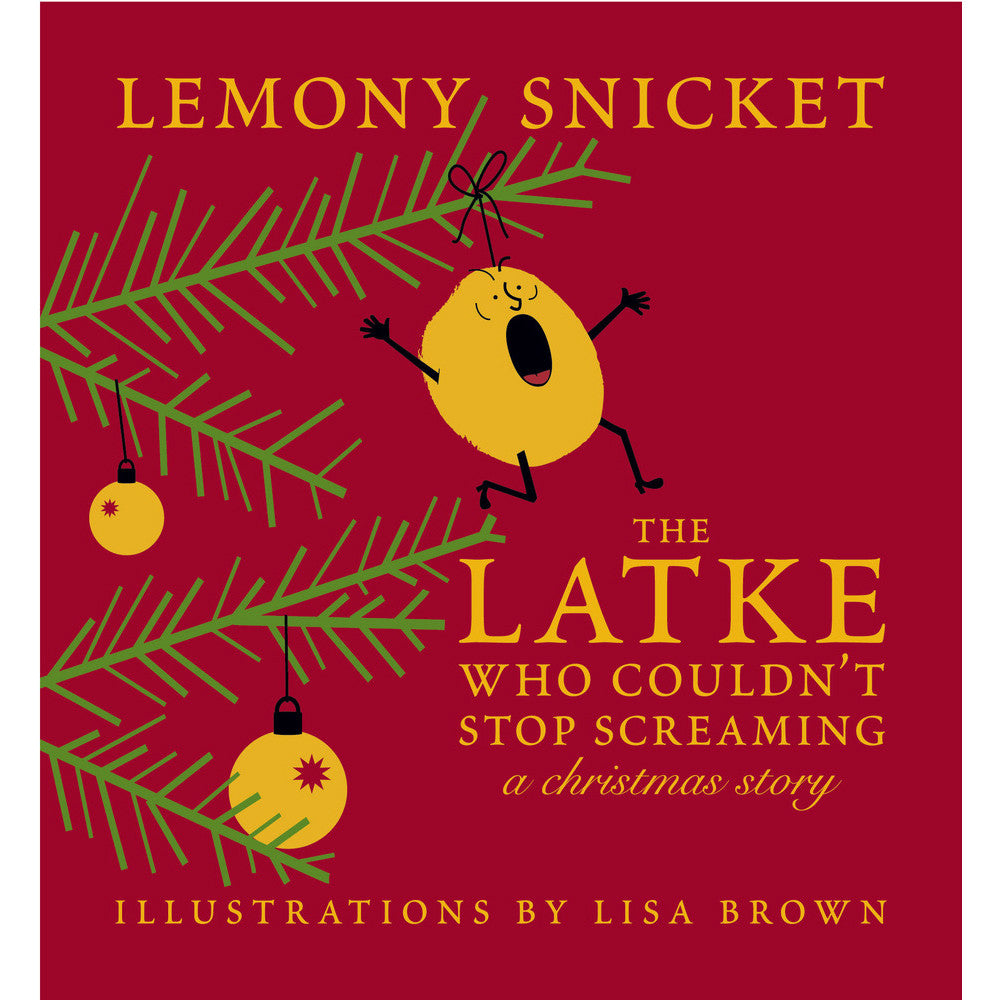 The Latke Who Couldn't Stop Screaming: A Christmas Story by Lemony Snicket and Lisa Brown
Latkes are potato pancakes served at Hanukkah, and Lemony Snicket is an alleged children's author. For the first time in literary history, these two elements are combined in one book. A particularly irate latke is the star of The Latke Who Couldn't Stop Screaming, but many other holiday icons appear and even speak: flashing colored lights, cane-shaped candy, a pine tree. Santa Claus is briefly discussed as well. The ending is happy, at least for some. People who are interested in any or all of these things will find this book so enjoyable it will feel as though Hanukkah were being celebrated for several years, rather than eight nights.
Written by Lemony Snicket, with illustrations by Lisa Brown.
Details & Dimensions
Available in hardcover on Amazon. 
About the Artists
Lemony Snicket is the author of several children's books, also serving as the narrator of A Series of Unfortunate Events and a character within it and All the Wrong Questions. 
Lisa Brown is an illustrator, picture book author, and cartoonist. Her books include: Baby Mix Me a Drink, The Latke Who Couldn't Stop Screaming, Mummy Cat, and The Airport Book. She teaches in the illustration department of the California College of the Arts, and is such a teacher's pet that she went to Hebrew school, BY CHOICE, through the 12th grade. Lisa is a member of the Reboot Network.
---
Share this Product
---
More from this collection